Merakiting helps companies solve problems, find opportunities and future-proof their business strategies.
Point of View
Building a Marketing Strategy
Hazel Pitchers
Founder, Customer Strategy & Marketing Consultant
---
Hazel Pitchers is the founder of Merakiting, a customer-focused marketing strategy consultancy which helps companies solve problems, find opportunities and future-proof their business strategies working across B2B, B2B2C and B2C sectors for scale ups, SMEs and larger corporates.
---
Former Global Chief Marketing Officer at AXA Investment Managers, Hazel has over 20 years experience working client-side in financial services across investment/ wealth management for a range of small, mid and large-cap companies. More recently she has been advising FinTech SaaS platforms and smaller health/proptech start-ups on proposition and brand strategy, customer experience, and defining strategic ambition and commercial viability.She understands the complexity of transforming business strategy, and vitally, how customer experience, marketing and communications programs can improve a firm's bottom line.
---
Transformation & change management
Advise and manage customer-focused transformation programmes to reposition a business, build and grow from scratch and/or streamline operations.
Customer experience strategy
Educating, advising on and/or building a customer experience journey for an individual business process or entire organisation.
Strategic marketing & communications
Broad range of strategic marketing and communications skills which can be applied to different business problems and opportunities.
Business & commercial strategy
Full strategic review of a business including discovery audit - with your customer base at the centre.
---
---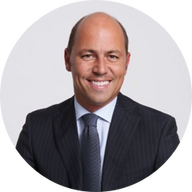 Andrea Rossi
CEO
M&G
---
"Hazel was instrumental in helping the management board and I transform the firm to be more customer-focused to enable growth - building a strong and differentiated brand platform, customer experience programme and best in class marketing organisation from the ground up. Her work exudes passion, creativity, a deep understanding of the customer and importantly commercial acumen."
---
Whilst at AXA IM
---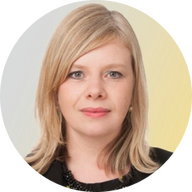 Isla Mackenzie
Global CMO
UBS Asset Management
---
"Hazel came on as a strategic consultant at a crucial point in our marketing transformation, providing deep expertise, key partnership support and vital energy and drive.

She has a broad strategic perspective and deep multi-segment experience so was able to operate as a critical sounding board and advisor on a number of projects including the development and delivery of UBS AM's first fully integrated investment capability campaign.

Hazel is an experienced CMO and is passionate about client- centricity and creative excellence. She will not shirk from raising the hard questions. She balances this with an intuitive approach to stakeholder management and a flexibility that was vital to a function operating during a period of flux.

Hazel was instrumental mobilising cross functional teams and driving buy-in, working closely with senior marketers to provide them with additional capacity and support. I would not hesitate to recommend Hazel and look forward to working with her again in the future!"
---
Whilst at UBS Asset Management
---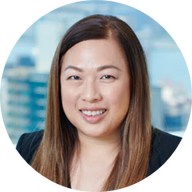 Wendy Loke
Head of Marketing and Communications Asia Pacific
AXA Investment Managers
---
"Hazel has the perfect balance of a marketer; processing agile strategic leadership and strong technical skills. Her mindset goes beyond her immediate scope of marketing and has been instrumental in driving results across many functions and different cultures for the overall business.

Always highly regarded by her peers and senior management, she has a natural sense of identifying opportunities, scoping out the processes and governance, and putting together a strong team to deliver precise results. Working with Hazel is an enriching experience."
---
Whilst at BlackRock and AXA IM
---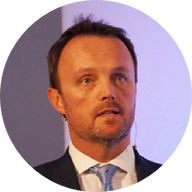 Tony Stenning
Chief Executive Officer
Catley Lakeman May Limited
---
"I worked with Hazel at BlackRock where I was privileged to witness her leadership throughout a project. She is collaborative, hands on and a fun partner to work with.

She was always able to quickly understand our ambitions and needs and apply valuable strategic support to help us grow and retail revenue.

She is able to deliver a strategic plan, bring people on the journey quickly and ensure it is delivered to the highest standard."
---
Whilst at BlackRock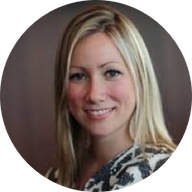 Emma Phillips
Director of Communications
BlackRock
---
"I had the pleasure of working with Hazel on a multitude of large and complex projects. Her work is always underpinned with a customer first, smart strategic plan harnessing the full suite of marketing and communications levers. She understands how to build, shape and differentiate a brand and uses data and insights to measure success.
She has a natural passion and dynamism that is truly inspiring to everyone she works with. Her strengths lie not only in her ability to set and deliver a first-class strategy but also in the way she leads, takes calculated risks and influences people."
---
Whilst at BlackRock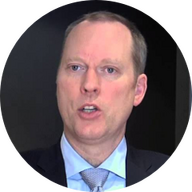 Matt Christiansen
Global Head of Sustainable and Impact Investing
Allianz Global Investors
---
"Social responsibility needs to permeate through a firm. Hazel is able to work with stakeholders of all levels to uncover the true value a firm can offer to its customers and then turn that into a change programme with clear objectives, KPIs and a roadmap to implementation.
She operates with an honest, open and can-do attitude which is essential to strong working relationships.  I look forward to working with Hazel again!"
---
Whilst at AXA IM
---
---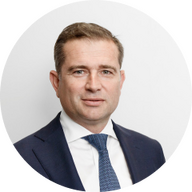 Lee Godfrey
Chief Executive Officer, Kurtosys
---
"Hazel partnered with Kurtosys to reposition our brand, ensure we were focusing on the right customer personas and built customer journeys and a strategic marketing plan. She also helped frame our strategic ambition to help us scale for the next phase of our growth and is does ongoing training and coaching for our teams.

She worked closely with the Leadership Team to make decisions quickly and collaboratively. She interviewed clients with sensitivity and her extensive experience in the investment management industry and as a commercial leader meant she always had the client perspective at the forefront.

Hazel is not afraid to challenge conventional thinking. She brings passion, expertise and conviction to her work."
---
Whilst at Kurtosys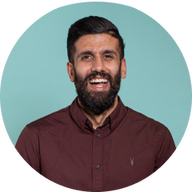 Zubair Mohammad
Head of Marketing, Capitalise
---
"Hazel partnered with me and worked closely with Capitalise to help us focus on how we scale our strategic ambition, reposition our brand to incorporate new customer segments and put strategy and process around our marketing operation.

Working together with the co- founders to bring them on the journey while creating a clear roadmap for the coming years. She is skilled at building strategy and plans, and leading brand positioning but will also get stuck into how it will all be executed and solve problems as she goes.

Her work exudes conviction, passion, and a deep understanding of how to put the customer at the heart of a brand. Hazel's support in the foundational work at Capitalise has helped set us up for success over the next few years"
---

Whilst at a Capitalise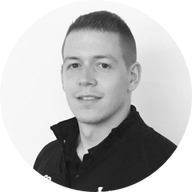 Jamie Andrews
Registered Osteopath & Start-up Founder
---
"Having worked with Hazel across a number of projects in the health and wellbeing sector, her ability to understand, develop and deliver simple solutions to complex problems is invaluable. She is able to draw on her wealth of experience to provide structure and strategy to start-ups and small companies."
---
Whilst at a health and wellbeing startup
---
---

Hazel Pitchers
Former Global Head of Marketing at AXA Investment Managers with more than 20 years' experience in the financial services industry.
AXA Investement Managers
Previously Global Head of Marketing at AXA Investment Managers (2015 - 2020) where I led the global marketing strategy and customer experience programme across 21 markets in Europe, the Middle East, Asia and the Americas
BlackRock
BlackRock Investment Management (2006 - 2015). Here I held various MD level roles including Head of EMEA Retail Marketing and Head of Global Institutional Marketing
Fischer Francis Trees & Watts
Prior to that, I worked across a variety of marketing, client service and business development roles at Fischer Francis Trees & Watts (a subsidiary of BNP Paribas Investment Partners) and Gartmore Group
Start-up Venture
Most recently I have been assisting a start-up venture in the health and wellbeing sector
Marketing Degree & Financial Services Connections
I have a 1st class degree in International Marketing and am well connected in the financial services industry as a result of my conference and committee work, press interaction and wealth manager workshops
---
The Future of Financial Services Marketing
Advice for Ambitious Marketers
Building a Differentiated Brand
---